A Flexible AI Platform for the Adaptive Analysis and Creative Generation of Digital Content
In many sectors the demand for intelligent systems to support the processing and generation of digital content is rapidly increasing. The availability of vast amounts of content and the pressure to publish new content quickly and in rapid succession requires faster, more efficient and smarter processing methods.
The QURATOR project, funded by the German Federal Ministry of Education and Research, aims to develop a sustainable and innovative technology platform that provides services to support knowledge workers in various industries to address the challenges they face when curating digital content. In QURATOR, DFKI focuses upon the development of a new and innovative platform for digital curation technologies as well as on the population of this platform with various processing services. The presentation will provide an overview of QURATOR and related research projects.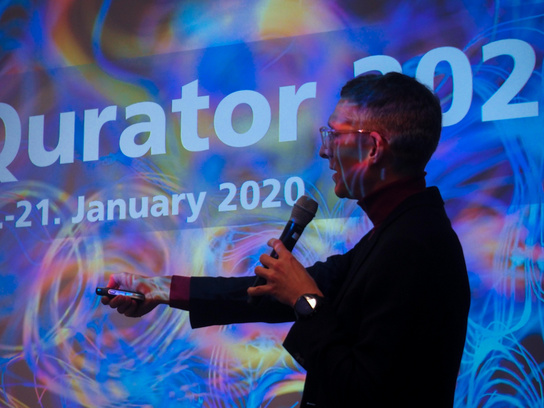 Dr. Georg Rehm
Dr. Georg Rehm works as a Principal Researcher in the Speech and Language Technology Lab at the German Research Center for Artificial Intelligence (DFKI), in Berlin. He is the General Secretary of META-NET, an EU/EC-funded Network of Excellence consisting of 60 research centers from 34 countries, dedicated to building the technological foundations of a multilingual European information society.
Currently, Georg Rehm is the Coordinator of the BMBF-funded project QURATOR (Curation Technologies, 2018-2021) and the EU-funded project European Language Grid (ELG, 2019-2021).
Furthermore, he is involved as a Principal Investigator in the European project Lynx: Building the Legal Knowledge Graph for Smart Compliance Services in Multilingual Europe (2017-2020). A more complete biography can be found online.